Note
For the exams offered by the department the examination regulations of the specific courses of study do apply. Additionally, please inform yourself on the according web sites of the examination office and the web sites of the examination boards.
Mode of exams, exam registration and exam dates
There are written or oral exams depending on the course. Please refer to the module handbook of your study program and the announcement during the course.
Without registration at the examination office, you have no admission to the exam. PLease note the registration dates published by the examination office.
Written exams are offered in spring and autumn. The exam dates are mentioned on the web sites of the examination office.
Please note regarding oral exams
In order to get an oral exam date, please register before (in writing) at the IPVS AS secretary, room 2.353 (Mo – Fr 09:00 – 11:30 a.m.).
This registration is done simultaneously according to the registration dates of the examination office.
In case you have not registered at the Institute, you will get an obligatory date.
The dates for oral exams are published in Campus.
In case of no-show at that exam date, the exam will be graded as failed (5,0).
The regulations for a withdrawal from the examination can be found in the examination regulations specific to the study program and on the web sites of the examination boards. A timely withdrawal from the examination must be made in writing at the IPVS AS secretary. A timely withdrawal is not possible from a retake exam or after an effected withdrawal approved by the examination committee (for health reasons or other).
Exam results and post-exam review
Exam results are published in Campus as soon as possible.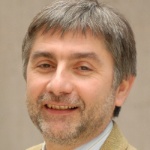 Bernhard Mitschang
Prof. Dr.-Ing. habil.
Head of Institute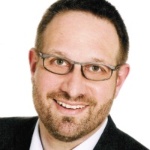 Holger Schwarz
Prof. Dr. rer. nat. habil.
Apl. Professor