Project description
In the context of Industry 4.0, companies must adapt their IT architectures to the characteristics of data and align them to support data analyses. In this project, two research gaps have been identified based on an investigation of IT reference architectures created specifically for Industry 4.0. The first research gap relates to the lack of linking reference architectures to maturity models. This makes it difficult to select suitable concepts from the reference architectures for the further development of IT architectures. The second research gap relates to the management of machine learning (ML) models using model management systems. Current model management systems lack alignment with the lifecycle of ML models (see Figure). In addition, they only focus on data scientists. This results in an inefficient management of ML models and a disregard of additional user groups. These include domain experts who ultimately want to find and use ML models that are suitable for their use cases, such as predictive maintenance of machines. On the other hand, these disregarded user groups include business analysts who want to keep track of all ML models used in the company.

Outcomes of this project are a maturity model and various concepts for a model management platform that fill the identified research gaps. The model management platform supports domain experts with functions for tagging the ML models and for search proper ML models, so that they can better organize and find their ML models. Business analysts are supported with an interactive model landscape map that can be used to document the ML models with their surrounding business context, e. g. business processes and organizational units. The concepts for the model management platform were implemented in a prototype and evaluated using various use cases.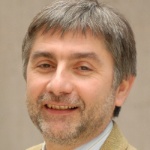 Bernhard Mitschang
Prof. Dr.-Ing. habil.
Head of Institute